The New Line offers you a choice of basic carcase colours which have the same decorative finish inside and out. Here you have free rein to select a carcase colour that best represents you.
You'd like to be able to adapt the lighting to your changing needs? With our wide range of lighting solutions we offer you an array of possibilities. If you opt for an LED solution, you can directly adjust the lighting, even in colour and intensity, to reflect your mood and circumstances.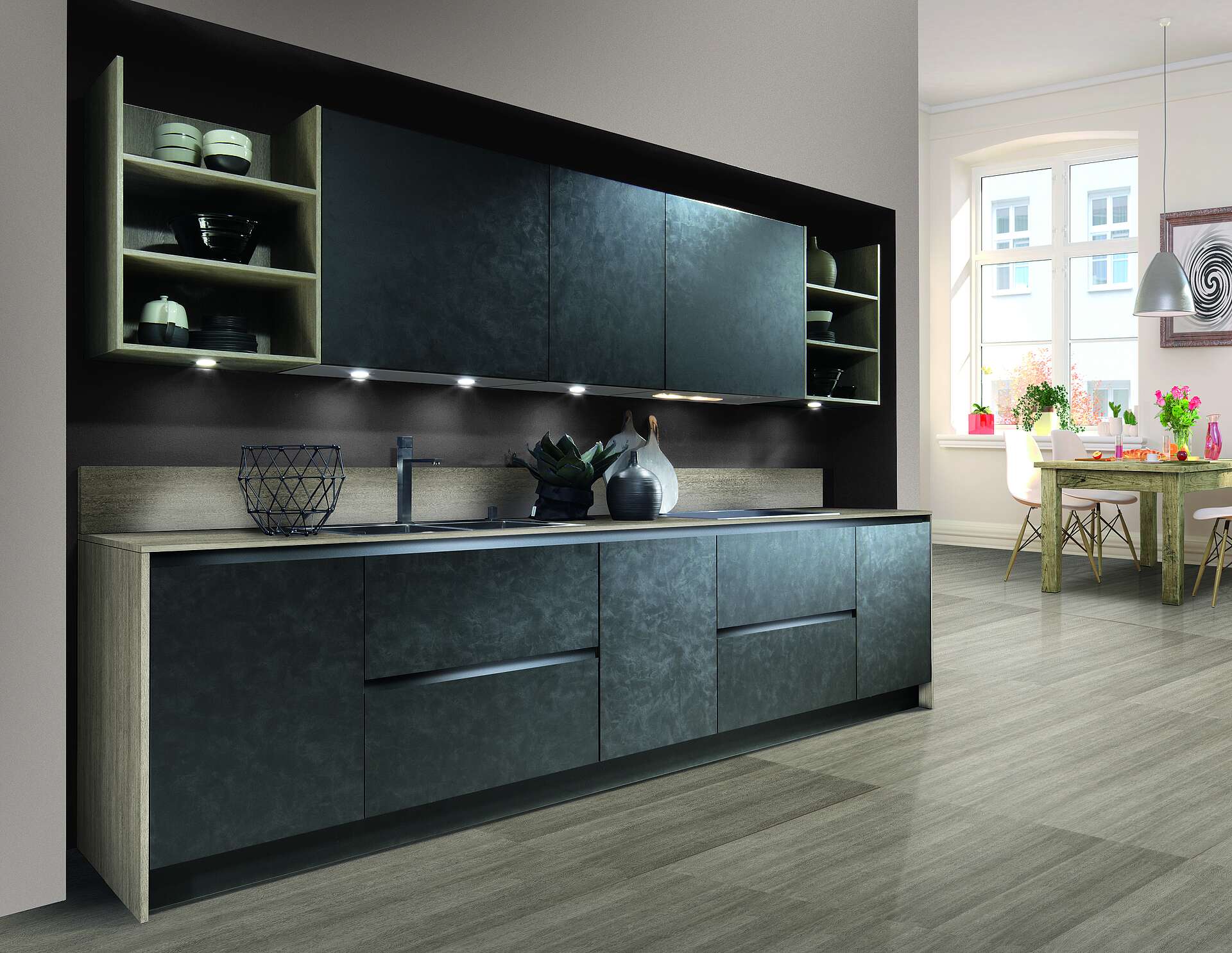 Organisation is half the battle – if this saying is true, then it especially applies to the kitchen. We have a host of ideas and aids at the ready to ensure that the cabinet interiors of your kitchen are always perfectly organised, leaving you free to enjoy the sweeter side of life!